SUBSCRIBE & SAVE
Subscribe to save 10% OFF your monthly delivery. FREE shipping always included.
Benefits
Only the best for you. (Always.)

10% OFF every.
single. case. Including add-on orders placed in subscription portal.

Modify or cancel whenever; we got you. Easily manage subscription via text.

You'll get the 411 on everything new and exciting.

Special VIP offers: think savings and gifts.

Apply earned loyalty coin discounts to future subscription orders
How it works
Choose
Select your favorite organic coconutty sip to have shipped right to your front door.
Customize
You choose the frequency that works best for you - 15, 30, or 45 days. Modify or cancel whenever - we got you!
Enjoy
Twist open your chilled, hydrating, coconut bev and enjoy it after a workout, as a mixer, in your favorite smoothie recipe, or just chillin' on the couch. Share it with a few friends - or don't, we won't judge!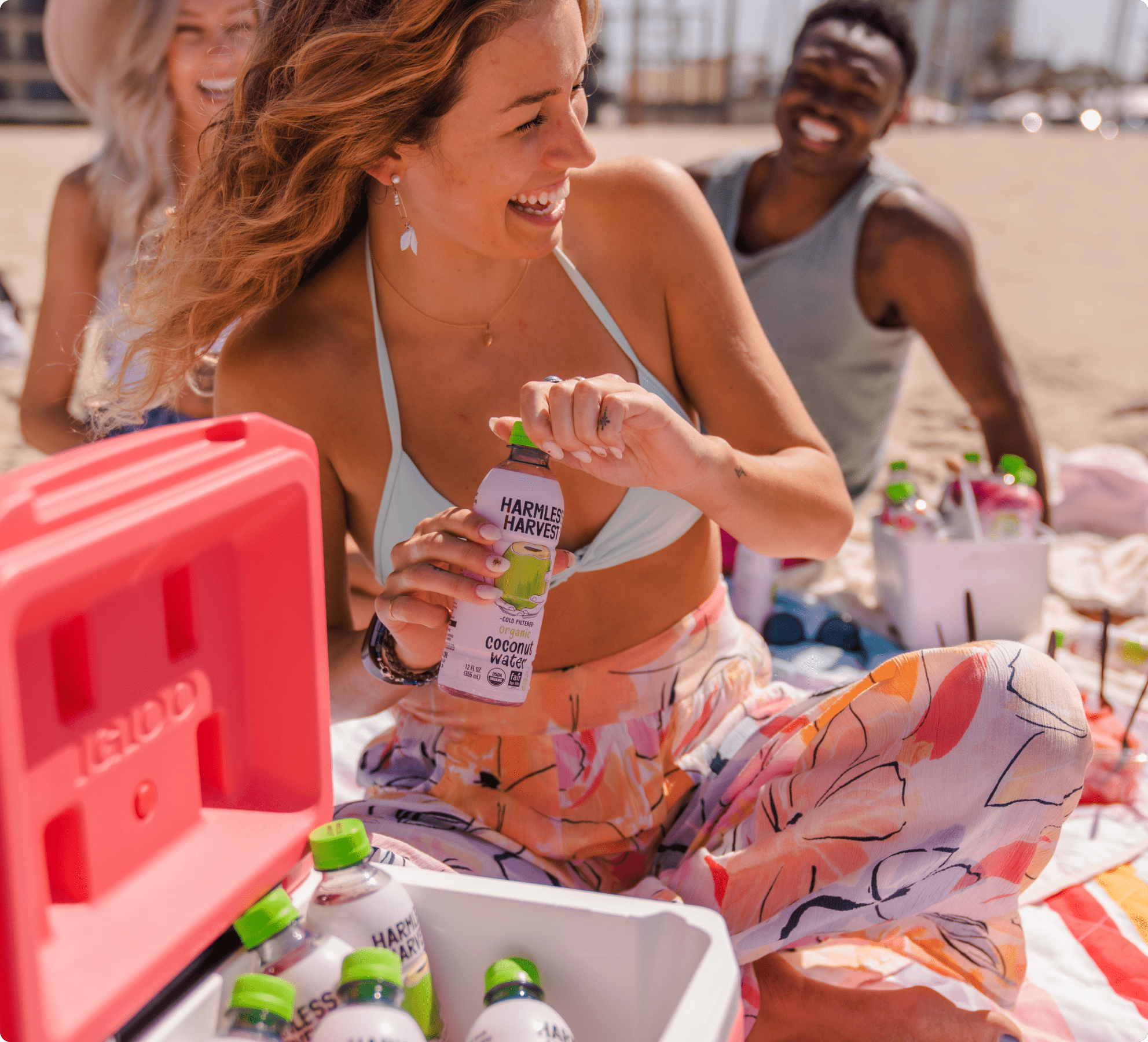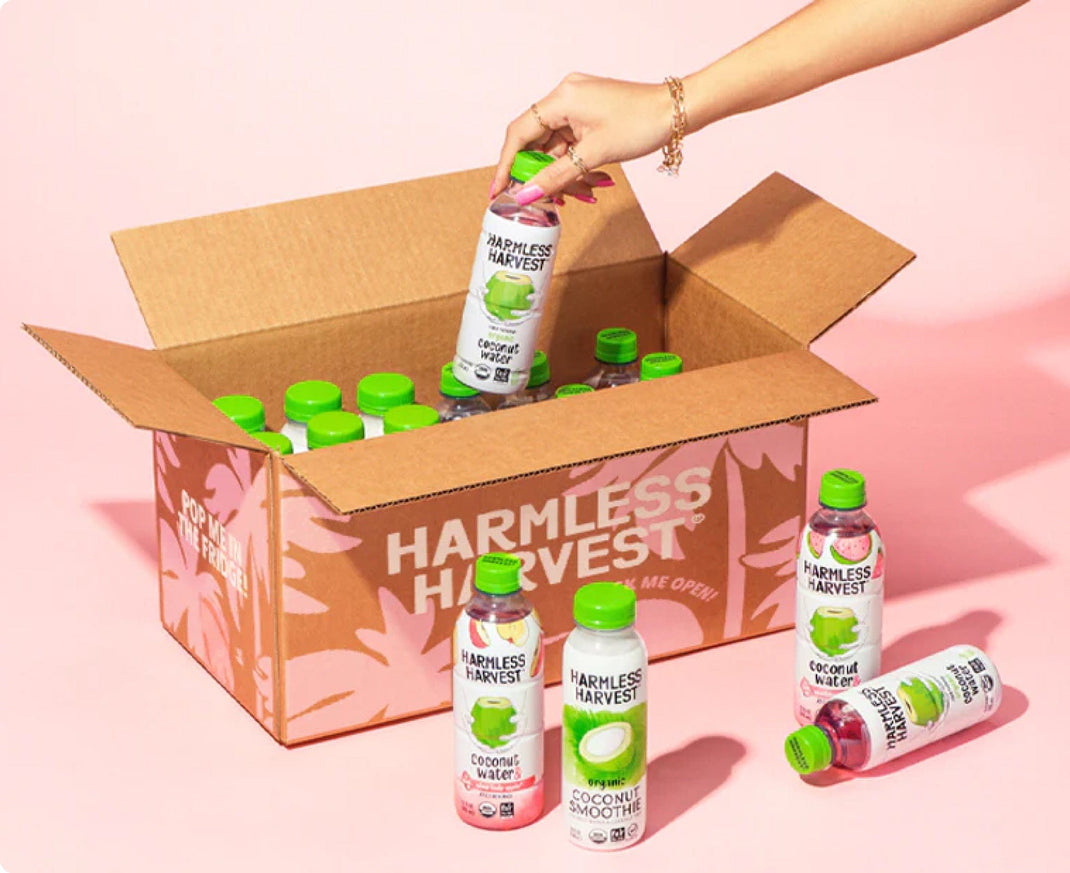 Mix & Match Subscriptions
Mix and match two 6 bottle packs of your favorite Harmless Harvest beverages to make one 12 bottle case of coconut goodness. (insider tip: the only way to get flavored coconut water 🍉🍎🥭)
Build Your Subscription
Stay in the know
Sign up below for exclusive discounts, VIP offerings an more! Subscribers can easily manage their subscription via text.